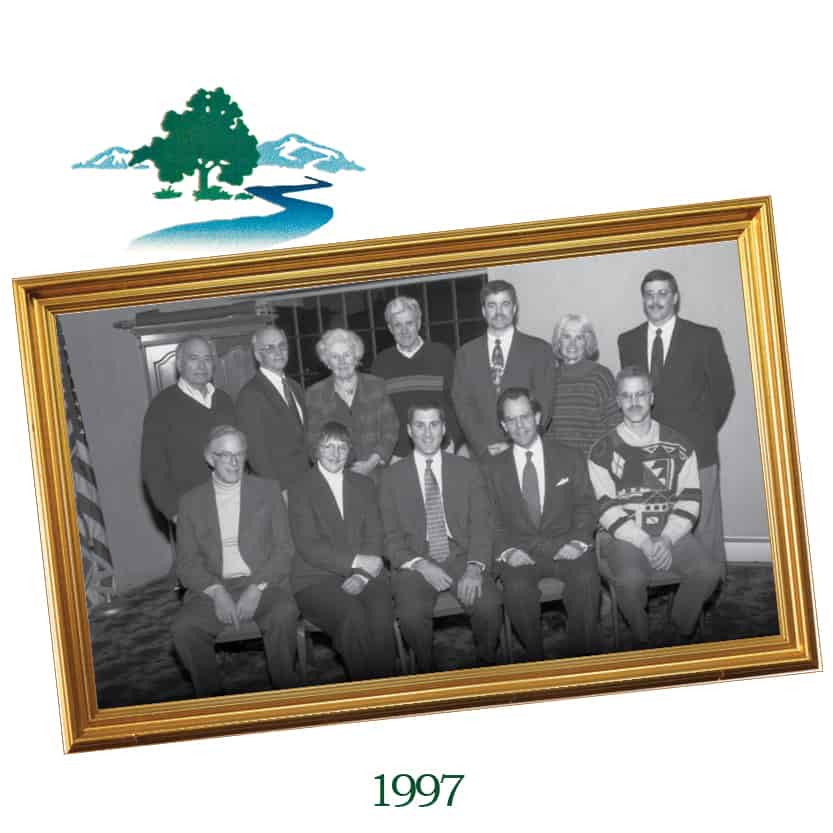 1997
Bill Lewis suggests a Community Foundation to Earle Wootton. Board in Progress formed.
1998
The Community Foundation of Susquehanna County becomes an Affiliate of Williamsport Lycoming Foundation.
1999
$50,000 in Assets, $4,125 in Grants
2000
Foundation Merges with Charities Distribution Fund. Charities Distribution Fund plans to become United Way of or Susquehanna County.
2001
First Endowment that exceeds $100,000 is created
2002
Introduce United Way of Susquehanna County
2003
Community Foundation becomes independent 501(c)3 Corporation. Foundation Raises $400,000 in capital campaign to form United Way
2004
United Way of Susquehanna County leaves Community Foundation and merges with the United Way of Wyoming Valley
2005
Expand to Serve Wyoming County: School district foundations for all schools in Susquehanna and Wyoming Counties. Today our 75 school district funds have est. value of $3,000,000.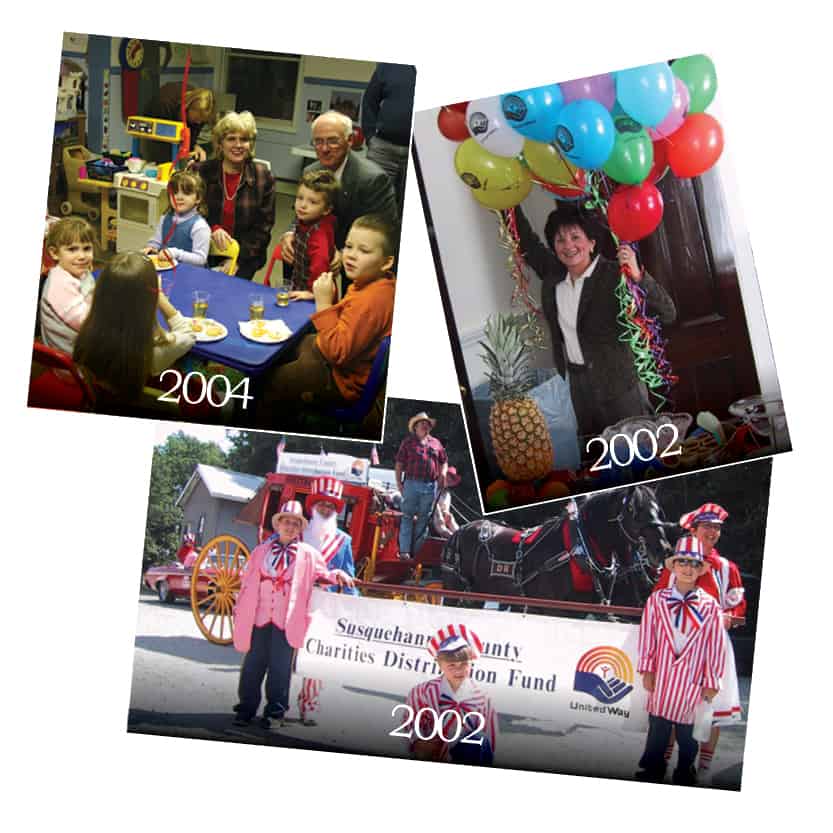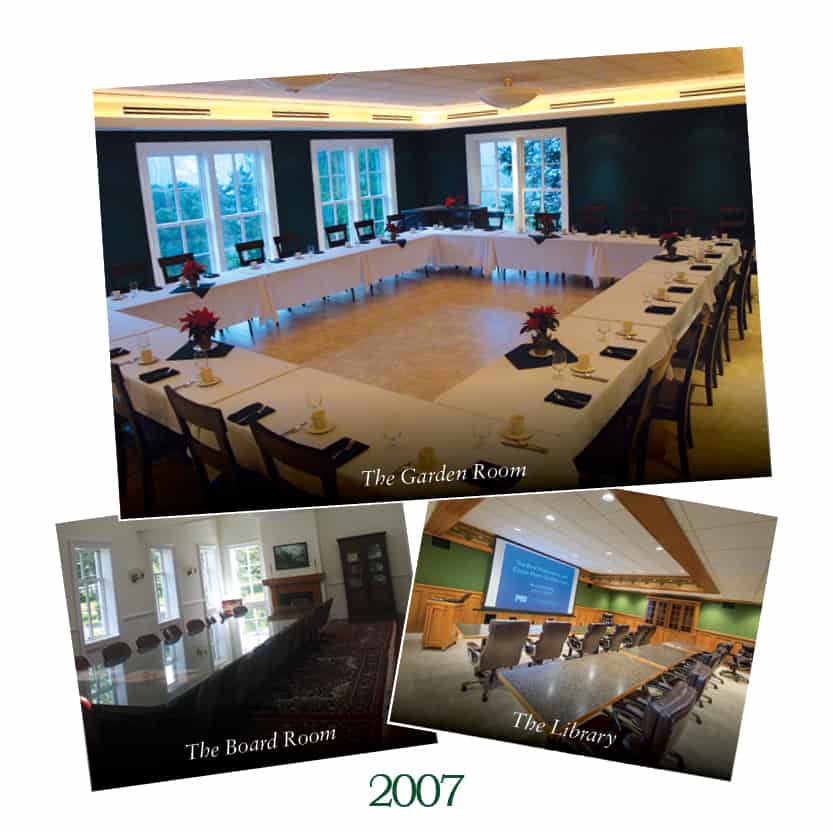 2006
Foundation Assets approach $2,000,000.
Become PATH Partner: Our scholarship winners can earn matching grants from PA PATH to attend PA colleges
2007
Building Restored & Remodeled
2008
Gas Royalties Endow Churches & Scholarships: Gas leases and royalties spur landowners to establish endowments for local churches, scholarships, nonprofits.
Foundation Holds 100 Funds making $300,000 in grants
2009
Funds recover from 2008 crisis to establish new high by 2010
2010
Wootton Foundation merges with Community Foundation and transfers restored building to become Foundation headquarters
2011
Community Foundation expands to Serve Endless Mountains
True Friends Initial Fund: Local group takes on closed Humane Society facility. We establish fund for tax deductible contributions until True Friends can organize its own 501(c)3
2012
New EMHS Hospital Campaign: Cabot Oil & Gas backs new EMHS hospital capital campaign with $1,000,000 kick-off donation, and invites us to administer matching grants of $1,200,000, ultimately raising $4,400,000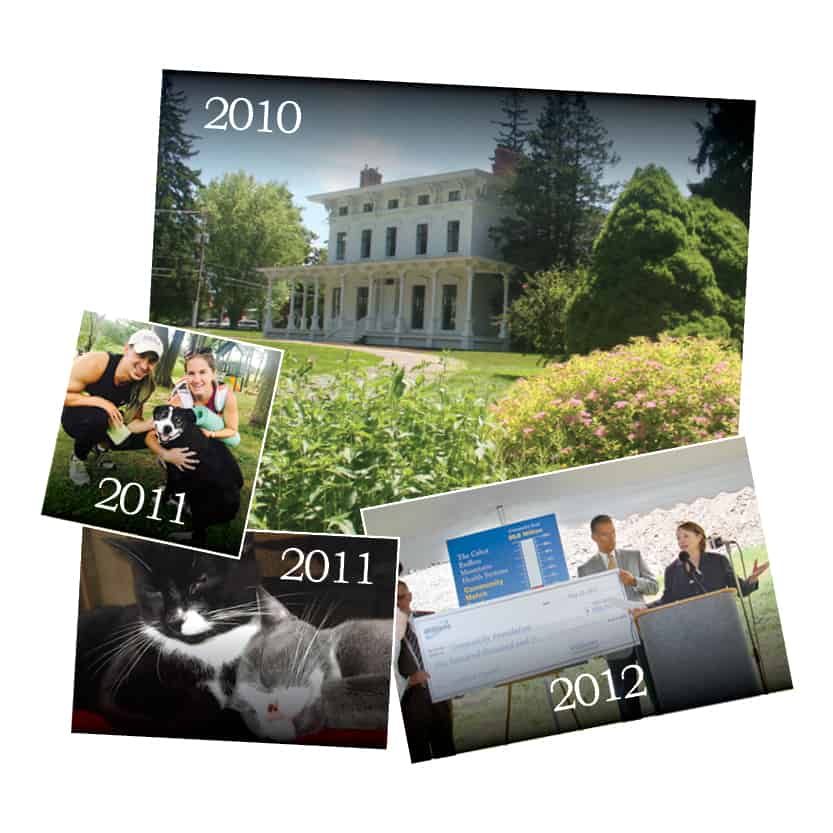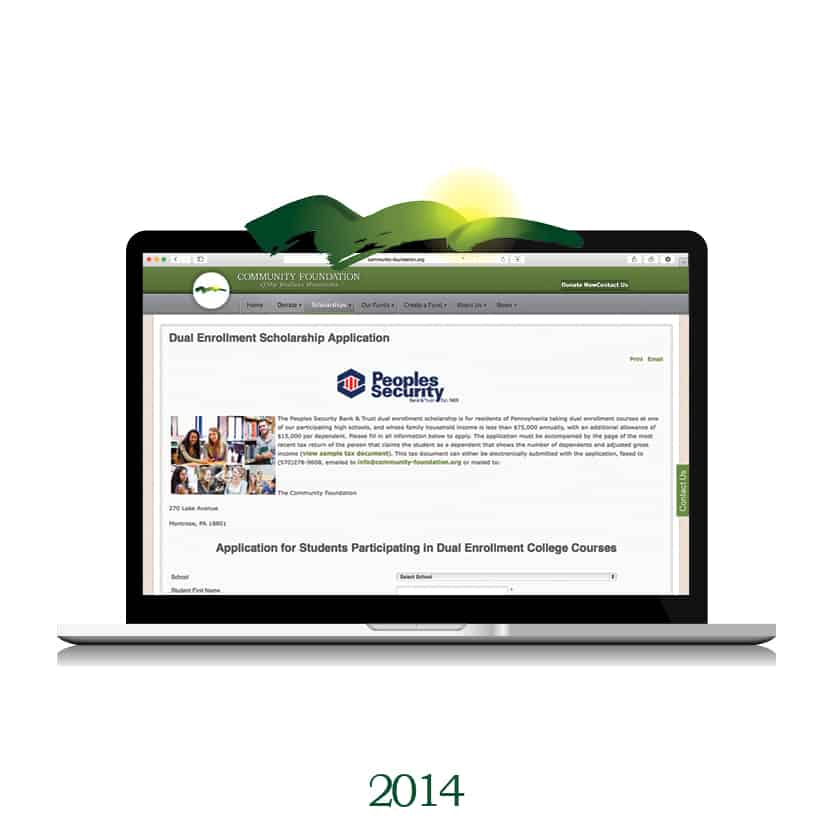 2014
Full Cloud, Remote Access Systems: We respond to growth by adding technology, tech savvy staff, new systems with cloud and remote access for online donations, grant applications and more
2015
Community Foundation named Outstanding Foundation by Association of Fundraising Professionals.
Foundation reaches 200 Fund making over $1,250,000 in grants.
2016
EverFi Marketing through PBA: PA Bankers join us in offering EverFi financial literacy classes across the state paid for by banks' EITC donations
2017
Community Foundation becomes an operating division of Commonwealth Charitable Management continuing to concentrate on the Endless Mountains region by providing endowments, donor advised funds, and charitable savings accounts.
Commonwealth Charitable Management chosen as PA Bankers' Select Vendor to administer EITC Programs for banks throughout Pennsylvania.
2020
Cristine Clayton began as CEO in January of 2020 when Earle Wootton, founder, retired. He remains active as the Chairman of the board.
2021
Community Foundation reached $25 million in assets.
2022
We begin to celebrate our 25th year, with January 2023 being the official 25th anniversary of the Community Foundation of the Endless Mountains.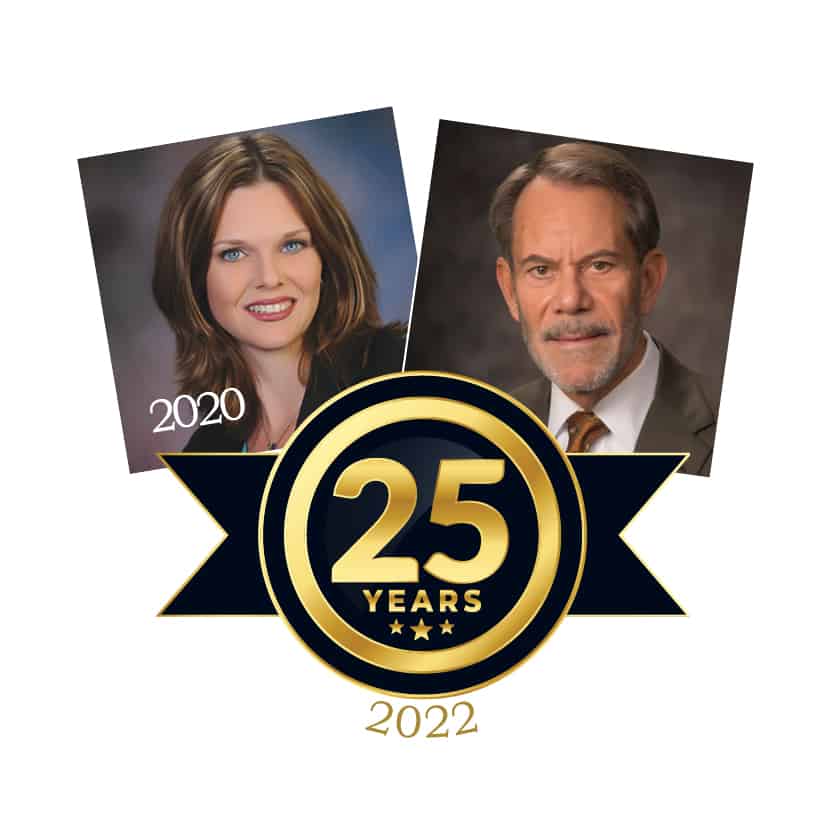 Watch videos and join us as we look back at a quarter of a century of impacting the Endless Mountains communities...
Each year, our annual magazine gives us the chance to share insight into the positive impact we help make in our community. Numbers, images, and stories showcase some of the many ways our philanthropists enrich the Endless Mountains.
You can view all issues of the magazine in our annual report library.

What is a Community Foundation?
We are so glad you asked!
View our video to find out everything you need to know.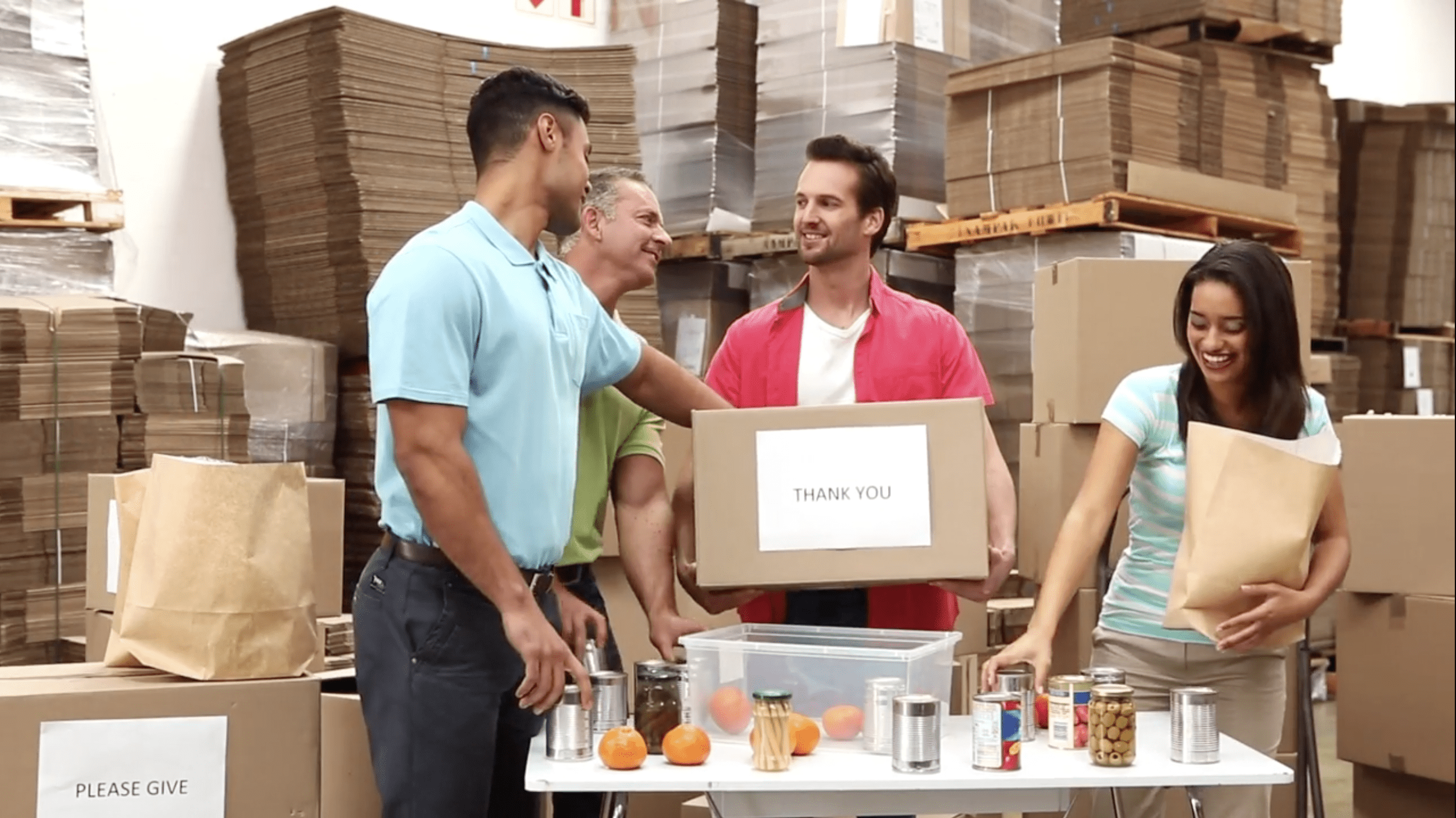 If we move away from the Endless Mountains area, what happens to our fund?
We know you love the Endless Mountains as much as we do! We also know that change is a constant in everyone's lives. If changes in your life take you away from our region, we will miss you! But your fund is still as flexible as it ever was. You can continue to make grant recommendations to any nonprofit of your choice, whether in the Endless Mountains area or anywhere else in the United States.