We are pleased to announce the release of our 2020 Annual Magazine showcasing the power of philanthropy in our region and capturing our financial results through December 31, 2020.
This time, our Annual Magazine includes a special section featuring social impact and creative spirit within our community. We are thrilled to work with incredibly talented and creative philanthropists here in the Endless Mountains.
You'll be captivated by the vivid images and compelling stories on the pages of this dynamic and forward-thinking publication. Enjoy!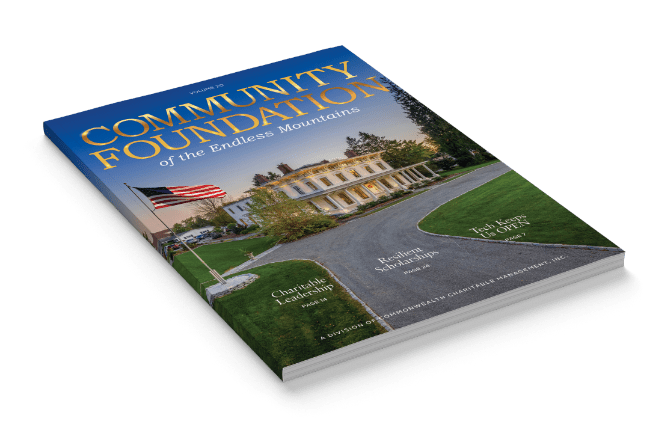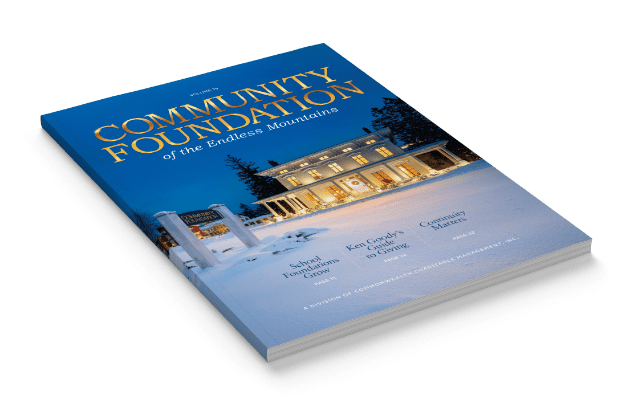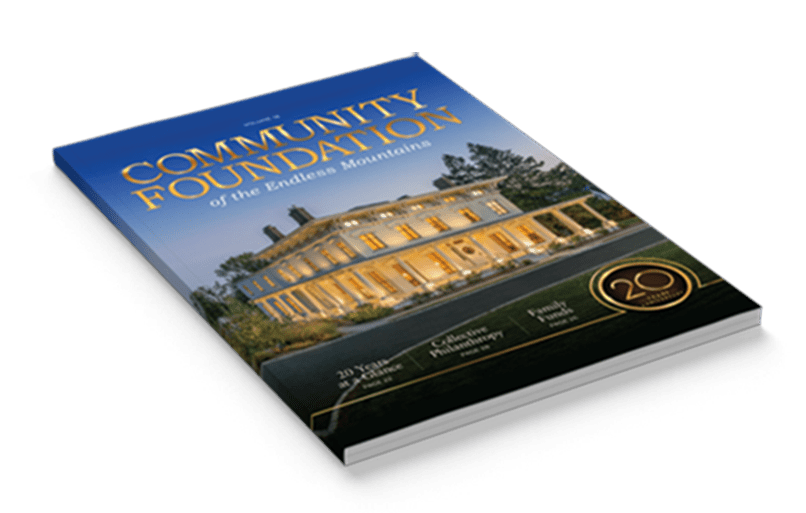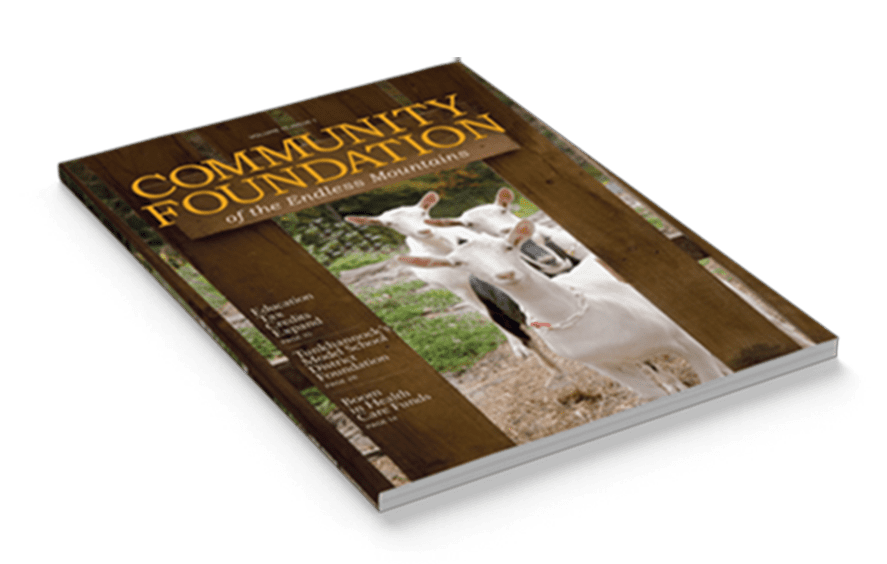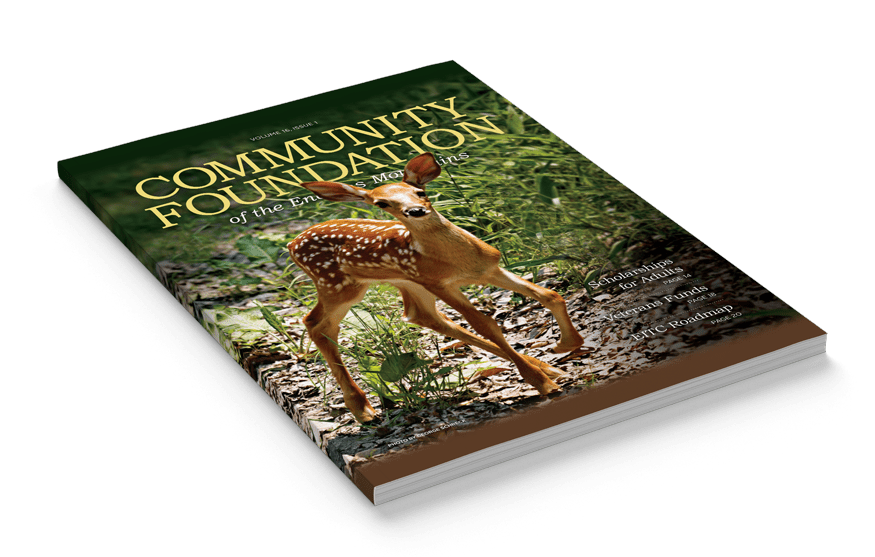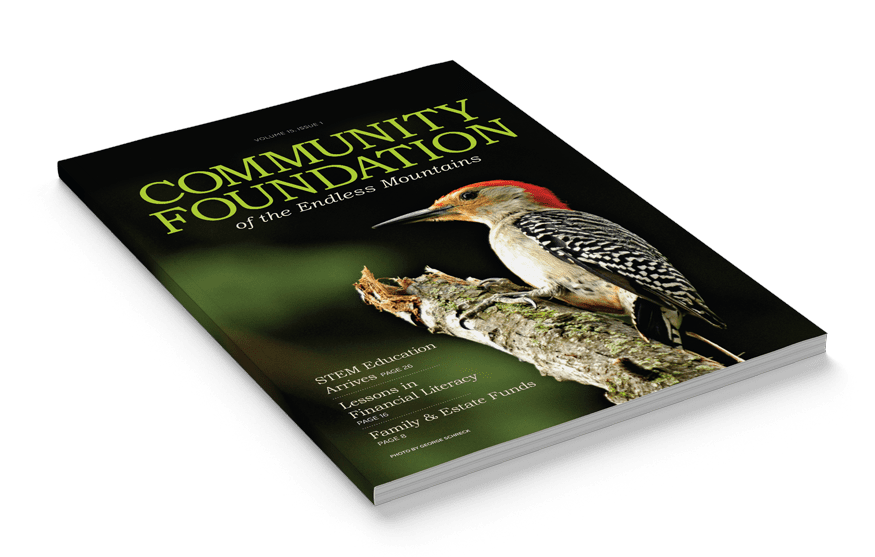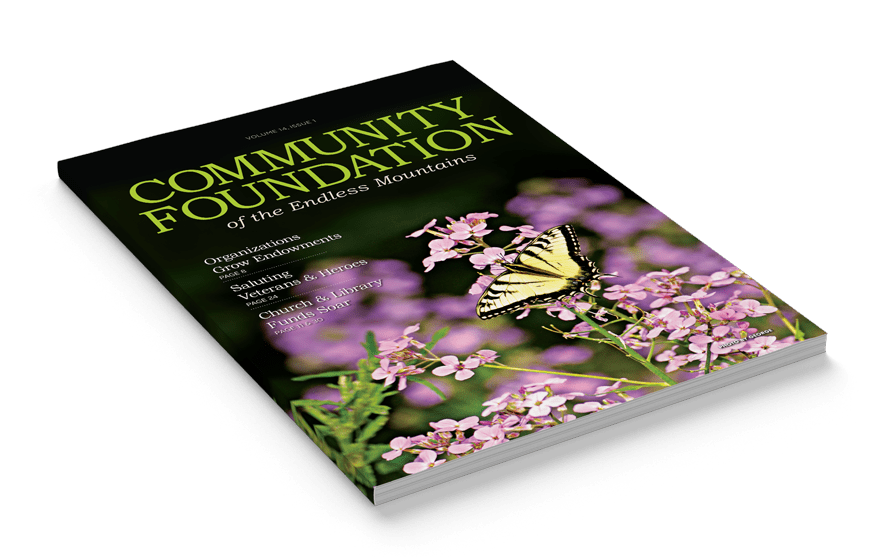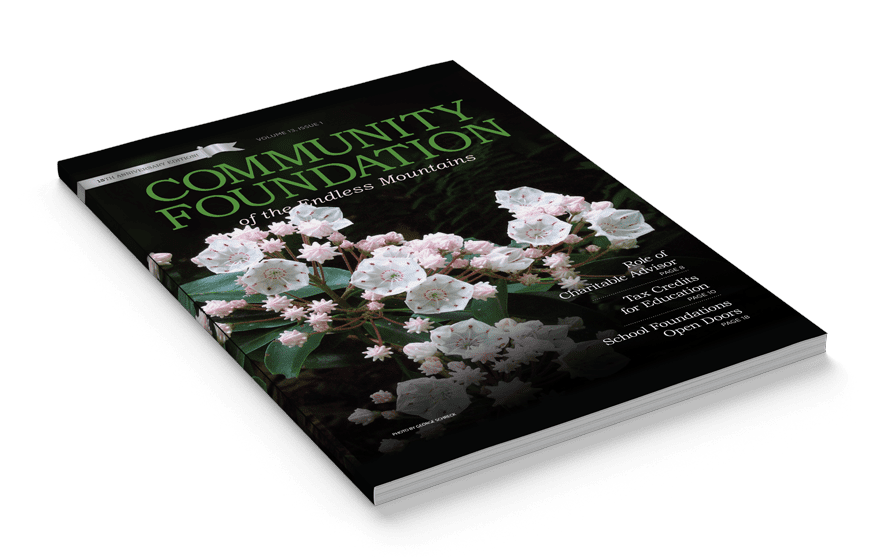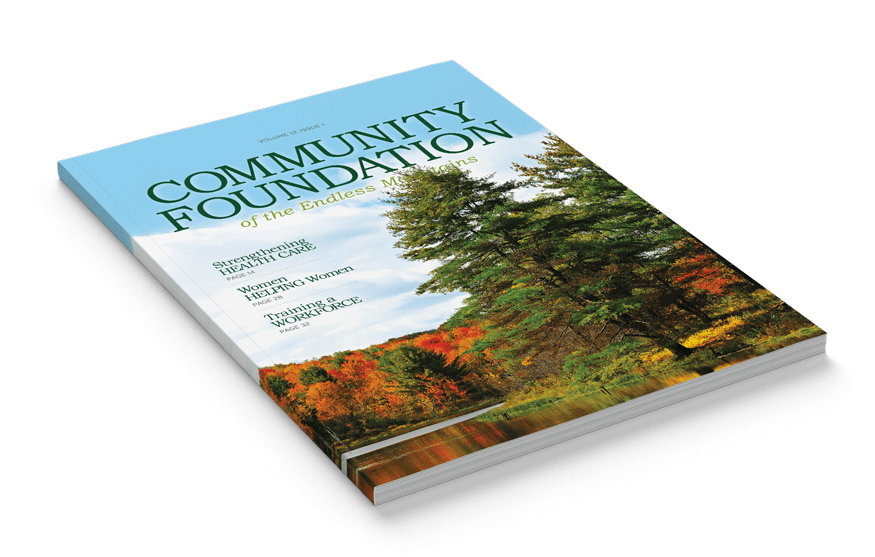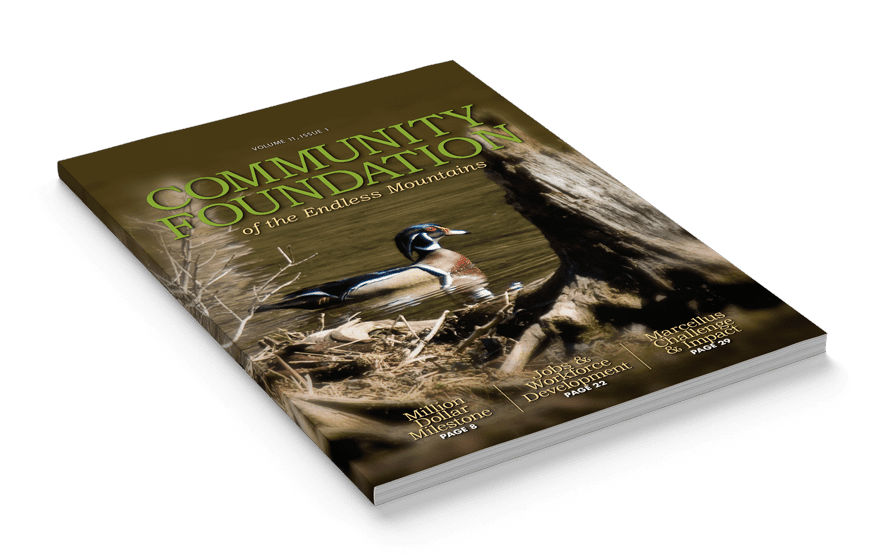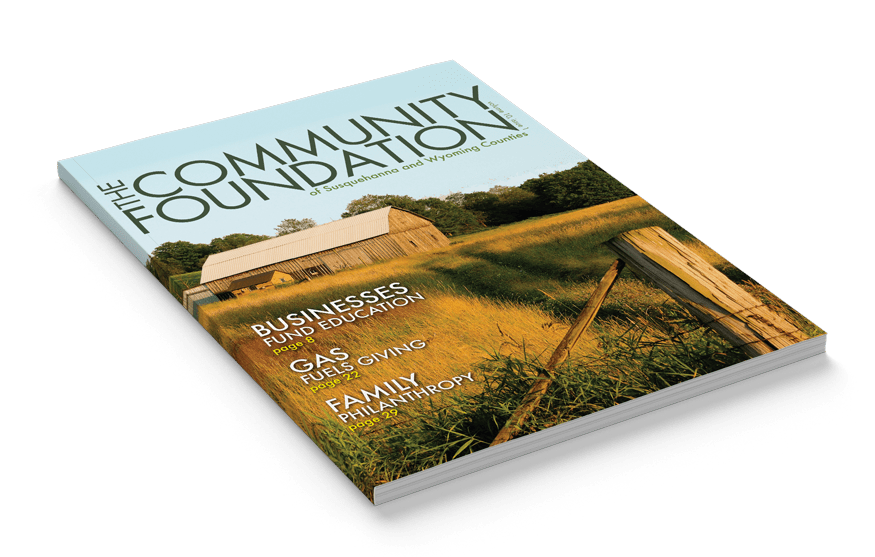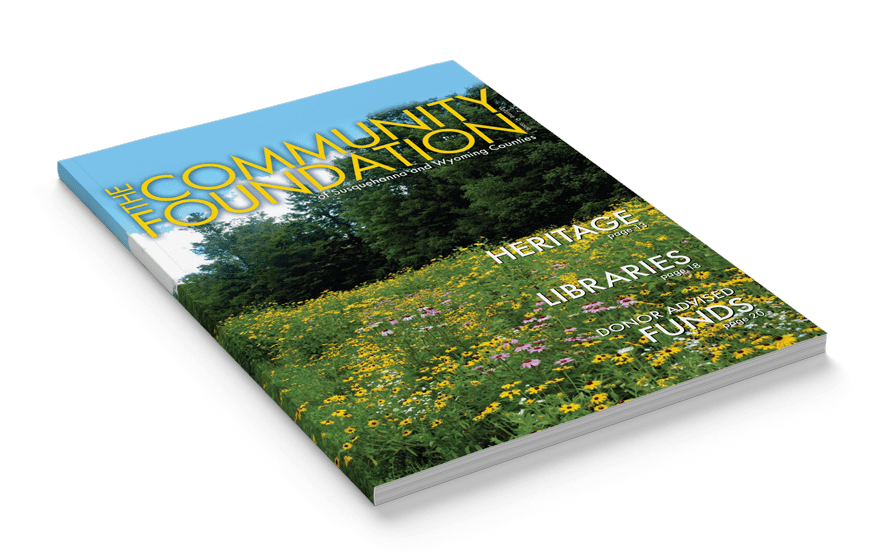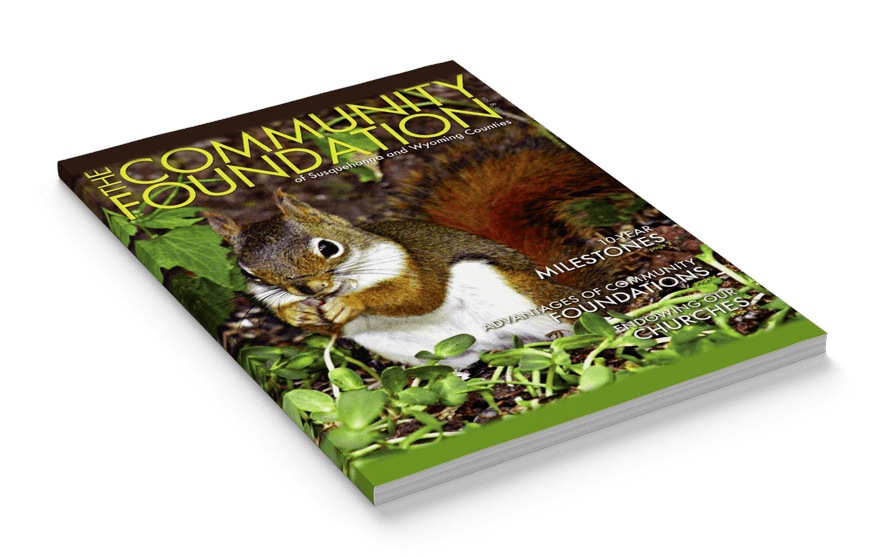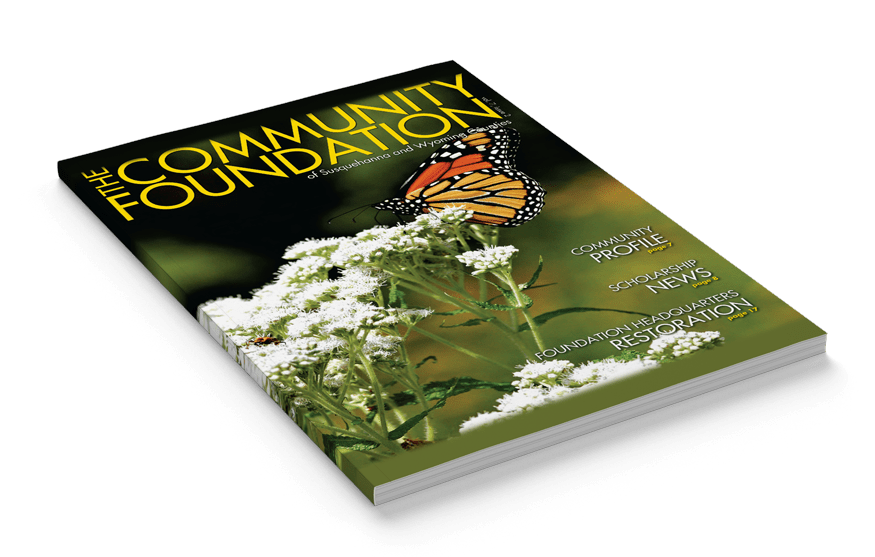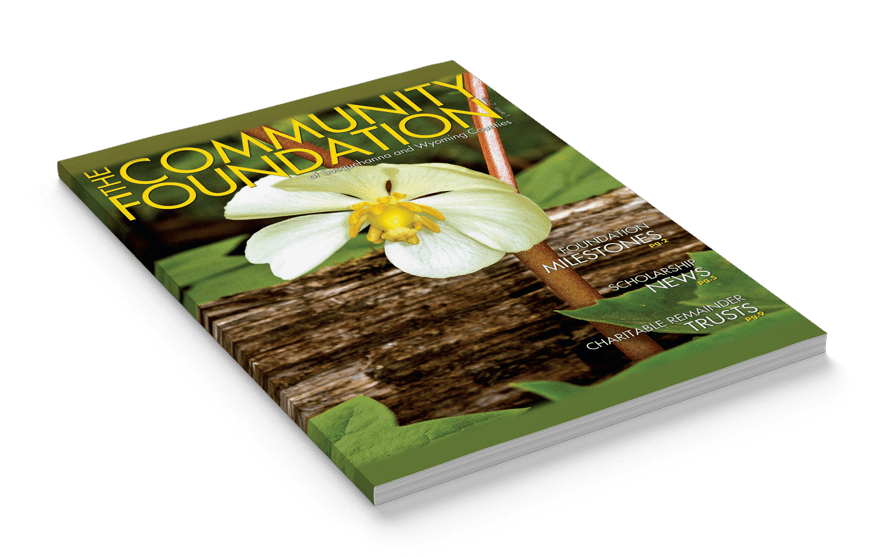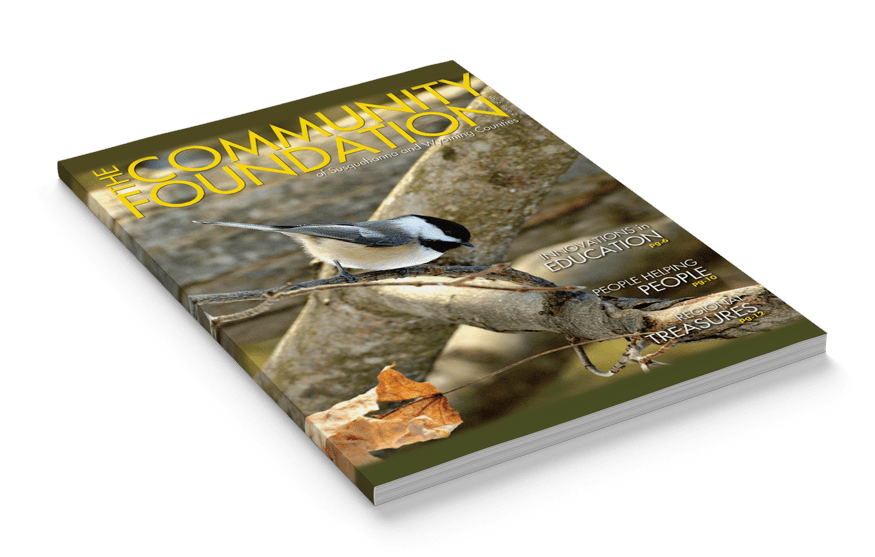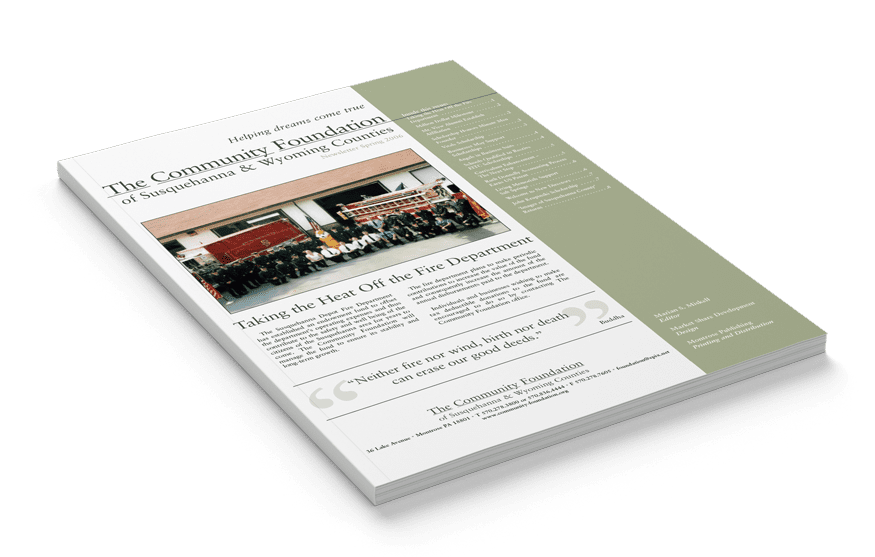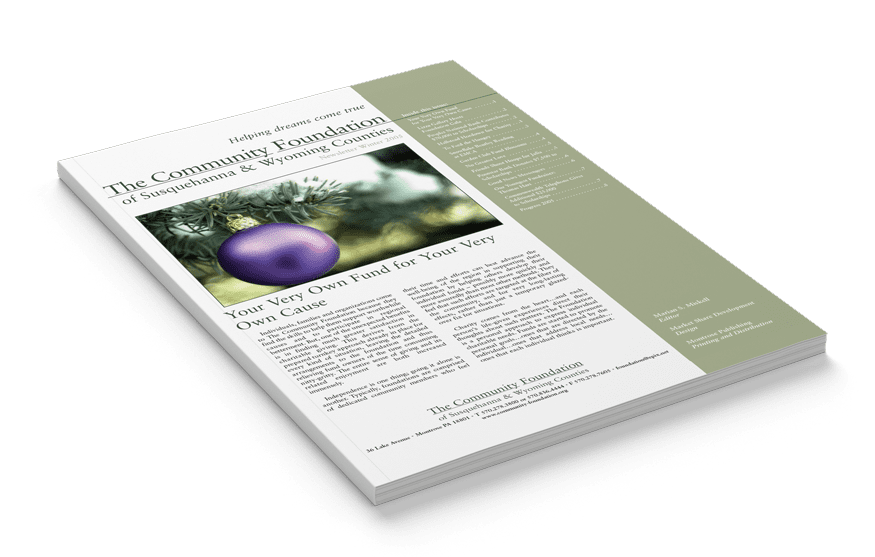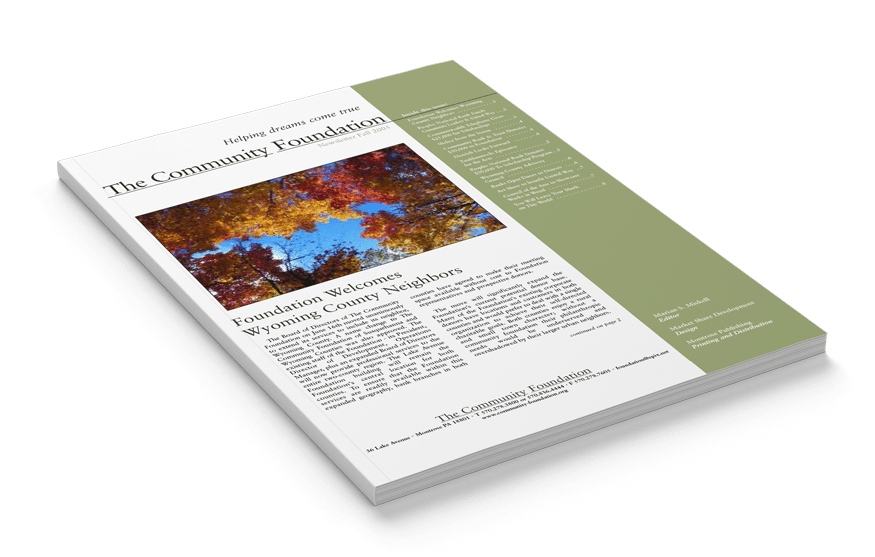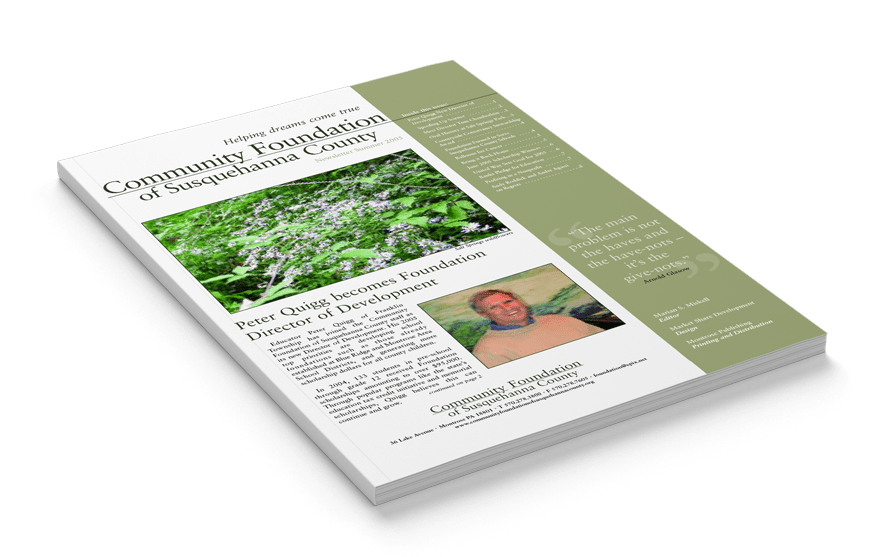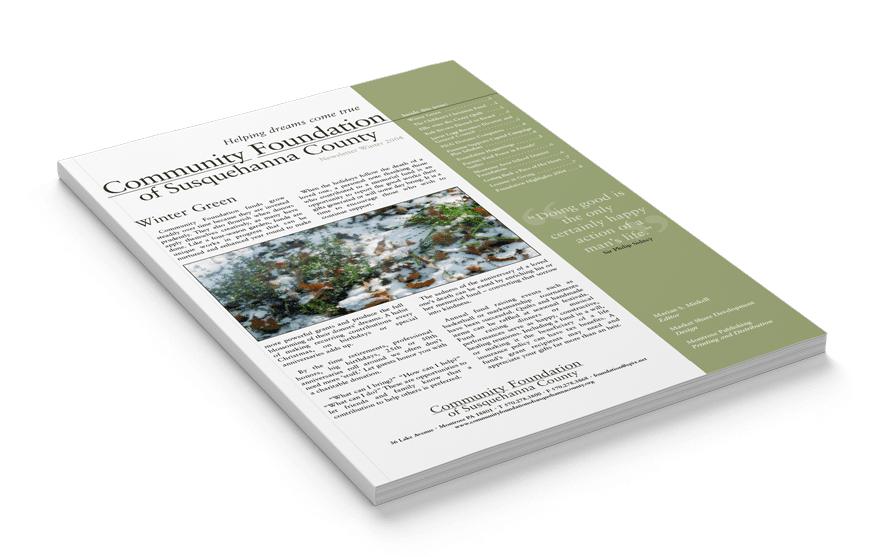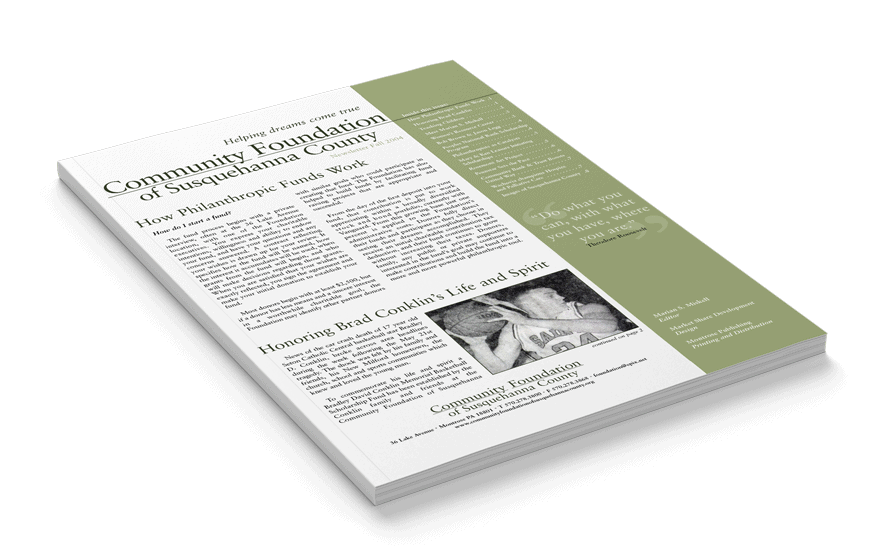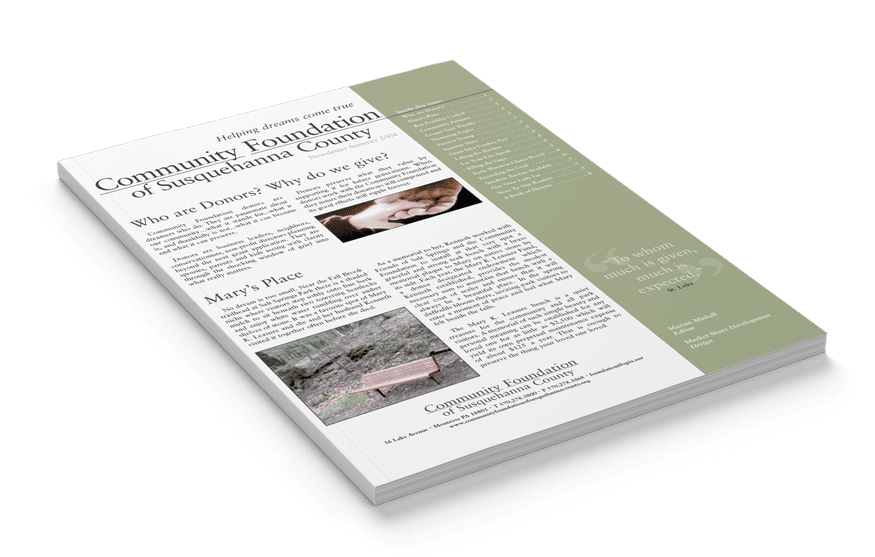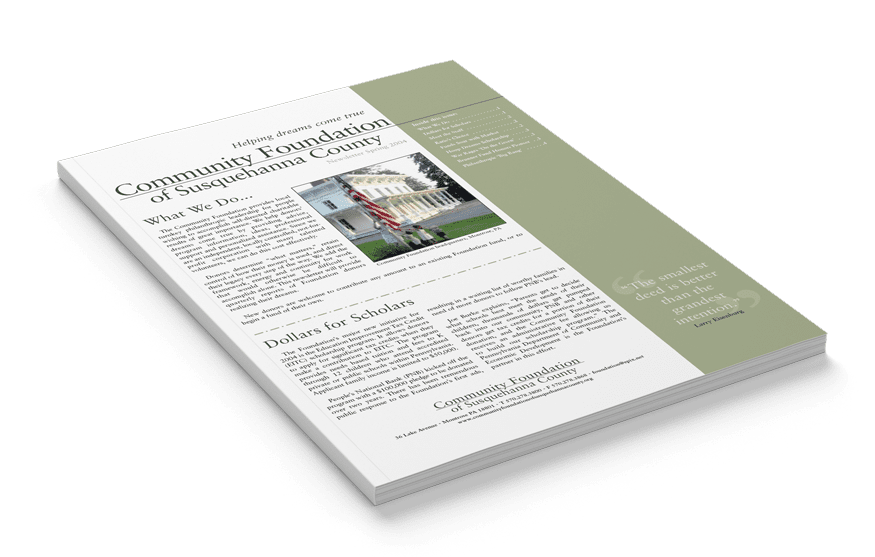 What is a Community Foundation?
We are so glad you asked!
View our video to find out everything you need to know.
If we move away from the Endless Mountains area, what happens to our fund?
We know you love the Endless Mountains as much as we do! We also know that change is a constant in everyone's lives. If changes in your life take you away from our region, we will miss you! But your fund is still as flexible as it ever was. You can continue to make grant recommendations to any nonprofit of your choice, whether in the Endless Mountains area or anywhere else in the United States.