VETS – Veterans Education Training and Support Fund
Fund established to provide support for veterans, reservists and National Guard members. Funding priorities include scholarships for education, crisis intervention, physical and mental health.
LOCALLY FOCUSED & LOCALLY DISTRIBUTED
VETS is a charitable endowment to benefit any qualifying veteran, reservist or member of the National Guard in the Endless Mountains area of Northeastern Pennsylvania. Individuals, organizations and businesses collectively contribute to the VETS fund which is administered by the Community Foundation of the Endless Mountains. Grant decisions are made by an Advisory Board of local veterans. Our funding priorities include crisis intervention, physical and mental health, and education. All donations are tax deductible.
LEARN MORE ABOUT AVAILABLE SERVICES

The Veterans Crisis Line is a free, confidential resource that's available to anyone, even if you're not registered with VA or enrolled in VA health care. The caring, qualified responders at the Veterans Crisis Line are specially trained and experienced in helping Veterans of all ages and circumstances.
---

The Department of Veterans Affairs (VA) is responsible for providing vital services to America's veterans. The VA provides health care services, benefits programs and access to national cemeteries to former military personnel and their dependents.
---

DAV (Disabled American Veterans) is dedicated to a single purpose: empowering veterans to lead high-quality lives with respect and dignity. DAV accomplishes this by ensuring that veterans and their families can access the full range of benefits available to them; fighting for the interests of America's injured heroes on Capitol Hill; and educating the public about the great sacrifices and needs of veterans transitioning back to civilian life.
---

The NVLSP is a nonprofit organization that has worked since 1980 to ensure that the government delivers to our nation's 22 million veterans and active duty personnel the benefits to which they are entitled because of disabilities resulting from their military service to our country.
This questionnaire was developed to help veterans and their advocates identify the VA disability benefits to which they may be entitled. Survey questions enable users to determine the specific disability benefits claims that should be filed with the VA.
---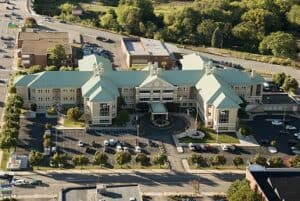 Gino J. Merli Veterans' Center
The 196-bed Gino J. Merli Veterans' Center provides a broad spectrum of health care and related services to those commonwealth veterans and their eligible spouses who are disabled, chronically ill, or in need of specialized care.