There's something to be said about being named the number one town in Pennsylvania that most feels like a Hallmark movie. And Christmastime really feels like a Hallmark movie in Montrose, especially during the annual Christmas in Montrose celebration. The charm of the small town, with its shops and historic buildings brings a feeling of nostalgia and comfort, especially at a time when so many are looking for peace.
Christmas in Montrose is a weekend filled with family and friends who gather to enjoy time together.
The shops are open and there are pop-up shops set up all over the town. There is a 5K Jingle Bell race and a popular festival of trees. But the line to wait for a ride on the horse drawn carriages extends around County Court House, regardless of how cold it may be.
Philanthropy in the small town of Montrose and the surrounding communities reaches beyond one day, one month, or one year. The community is famous for its volunteerism as well as financial generosity. Perhaps it began with its roots as a farming culture where neighbor helped neighbor, its abolitionist past, its conservative political traditions, its many churches, or all of these strands.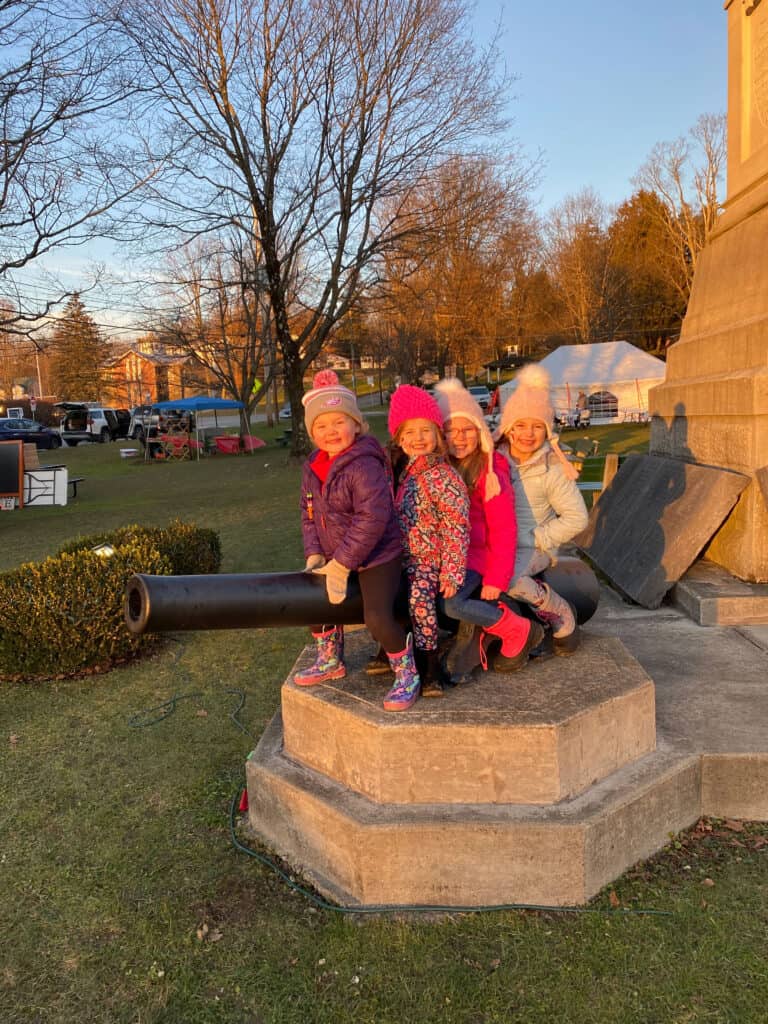 Nowadays residents give back more and more through funds established at the Community Foundation. Families and those that have established funds recognize the importance of history, family and community, and they want to ensure that the next generation recognizes it too. This year The Earle and June Wootton Fund, one of our Managed Funds, sponsored the Christmas in Montrose horse drawn carriage rides. June explained that she did it for the children and families, to provide a happy experience for the children. She wanted the rides available to anyone and to make it fun. If smiles and rosy cheeks are a fair metric, her mission was accomplished. Melissa Turlip assisted with coordinating the arrangements. We hope that the Woottons were as pleased as the kids. And we thank them for their dedication to keeping the spirit of their small town alive.